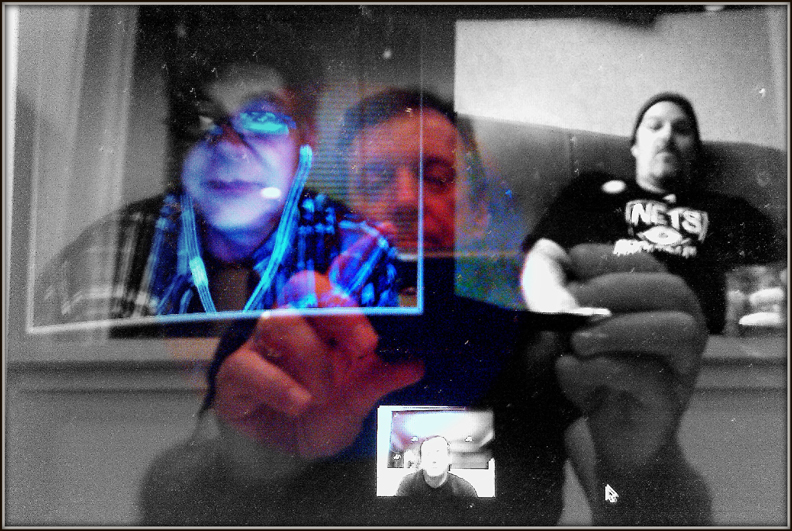 Hives are gone, lost my bees
Chickens are sleepin' in the willow trees
– J Cash
Odd few days here in NYC, and this may be the greatest understatement since Noah told the Mrs "looks like rain.." It began last Friday with an epic three-state Skype session with my pals Miller and Myers, segued in to the ridiculous spoils of a second Giants World Series victory in three years and culminated with the largest Atlantic hurricane on record. This global warming crap – or 'the warming of the globe' as Will Ferrell impersonated George Bush proclaiming – is developing in to one large pain in the ass. I have personally reduced my carbon footprint in recent years by moving to a city that stresses public transportation over cars and good pizza over decent burritos. But given recent developments and where one sides on the man-made argument, this might not be enough. The power was still out as of mid-week in much of Manhattan and the stock exchange just fixing to re-open. Subways are flooded and closed. Many are reconsidering whether the Indians got the better of that twenty-four dollar deal for what is and will always be an island, isolated and vulnerable to shifting tides.
As is guiltily typical in these events, I escaped relatively unscathed save a harrowing six hour period when the cable was down and my Pawn Stars marathon interrupted. My personal sacrifice extended to potentially never knowing what became of the dust-up between Chumlee and the Old Man over some misplaced '72 Sizzlers cars. Local bars and restaurants were packed with affluent, youngish, uppwardly-mobile white people in full hurricane mode, comparing notes on how their brownstone facades held up. Just a mile away in Red Hook an entire neighborhood was displaced and more than a hundred homes burned down in the seaside community of Breezy Point. There's nothing like a natural disaster to put a fine point on the real estate mantra "location, location, location .."
Meanwhile back in San Francisco (As Van Morrison sang on his epic. globe-spanning '72 cut 'St Dominic's Preview') they were celebrating a second Giants' World Series victory in three seasons and holding another parade just two years after the last one. They're becoming rather adept at these parades and despite the new mayor mispronouncing Madison Bumgarner's name ("Bumgarden") the affair was well-organized and attended, closing with Tony Bennett singing his trademark song. What's there to say about a team you've followed through mediocrity most of your life suddenly reaching unimaginable levels of success? You get used to it in a hurry. I had a similar experience back in the 80's when the 49ers went from joke to dynasty, seemingly overnight. Some of the poetic waxing from the first championship inevitably falls by the wayside but the appreciation remains largely intact. And while it might seem odd that the Giants have come together as I've thrown myself to the bi-coastal wind and become a transplanted east coaster, it's strangely fitting too. They did used to play here and I've always been a strong believer in the link between distance and appreciative perspective.
The same can be said of my friendship with the aforementioned Miller and Myers. As I've noted before you can't make new old friends. The phrase itself is fitting, borrowed from someone I used to know but no longer do. There are no guarantees in life and people tend to drift, die or move away. You figure you'll know them forever but you won't. Some stay in touch but change into new versions of their old self that don't jibe with your stubbornly un-evolutionary ways. None of this artificial Facebook bullshit changes anything. When it's looked back upon by subsequent generations it will be credited with achieving the opposite of its professed intent and having made us less connected. That's why the stock is tanking. There's something intrinsically depressing about the whole deal.  But not so with Myers and Miller, who have remained a pleasant constant and, in an increasingly fragmented world, allowed me to feel less isolated. Enough on that though — as I said, poetic waxing is best reserved for maiden championships and these guys didn't win the World Series. Here's to continued friendships and receding water.